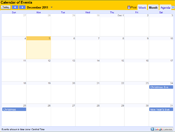 528 S Virginia Ave
Joplin, MO 64801


Tuesday - Saturday
10AM - 7PM
Open Gaming
Wednesday & Friday
6PM - 11PM
(417) 623-6699

John and Susie Davidson purchased Changing Hands Book Shoppe in 1992. What was then just a nice used book store has grown into the place to shop in the 4-State area for books and games.
We have over 25,000 books in stock. Approximately 90% of our books are used - all on shelves, filed by genre and alphabetical by author. We carry a good selection of the Dover publications and have a nice Military History section, including many Osprey publications.
We added games to our inventory in 1994 when we moved to our current location. We now stock many strategy board games, miniature based table top games and collectible card games. We also carry the "How to Host A Murder" games.
Contact Us:
chbs@sbcglobal.net