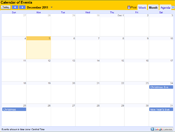 528 S Virginia Ave
Joplin, MO 64801


Tuesday - Saturday
10AM - 7PM
Open Gaming
Wednesday & Friday
6PM - 11PM
(417) 623-6699
We constantly strive to bring our customers new and gently used books and games. Here, you will find our business hours, upcoming events, how to contact us, photos of recent events and much more.
Unlike online competitors Changing Hands Book Shoppe offers trading and selling of current and popular books and games.
Take a look around. We hope you find most of your questions answered here on the site.
Thanks again for visiting Changing Hands Book Shoppe Online!